By: Maano Nekhavhambe
Limpopo Province Premier Honorable Stanley Chupu Mathabatha has called on the youth of South Africa to continue celebrating the lives and sacrifices made by the historic youth of 1976.
By: Mosa cholo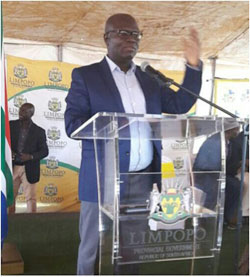 Various Departments in the Limpopo Province were present at the EXCO-Imbizo held at the Alldays Sports Ground in the Blouberg municipality.
By: Maano Nekhavambe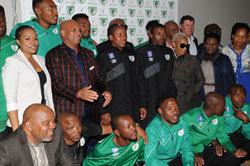 Premier Honourable Stanley Chupu Mathabatha has backed the Limpopo based team Baroka FC in their last quest to avoid the Premier Soccer League relegation when the 2016/17 season reaches its climax this coming weekend.
By: Emmaculate Cindi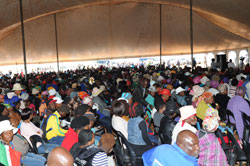 Limpopo Provincial Executive Council (EXCO), under the leadership of Premier Chupu Mathabatha, has vowed to interact with communities across the province as part of public participation and bridging the gap between government and communities to speed up service delivery concerns.
By: Marinkie Mafotja
The Limpopo Department of Education together with Department of Correctional Service (DCS) and Department of Health held departmental youth day on the 13th June 2017. The purpose of the day was to celebrate youth month and remember the youth of 1976 who fought for freedom and opened the way for the entire generation so that they enjoy democracy.
By: Maano Nekhavhambe
Limpopo Province based, Premier Soccer League (PSL), side Baroka FC now sits comfortably in a pole position to retain their Absa Premiership status for the upcoming 2017/18 season set to commence in August.
By: Mmasape Malatji
The Department of Social Development together with the Department of Education held the Early Childhood Development (ECD) on the 23th May 2017 at Bolivia Lodge, Polokwane. The purpose of the summit was to improve the services of children from 0-5 years in community centres.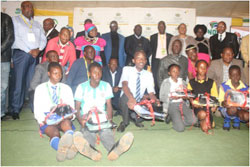 Department of Education MEC Honourable Ishmael Kgetjepe has handed over the school uniforms to 10 schools in Tzaneen to assist the learners striving for excellence in the 2017 academic year.