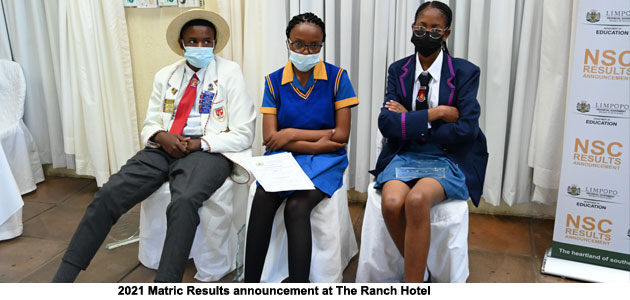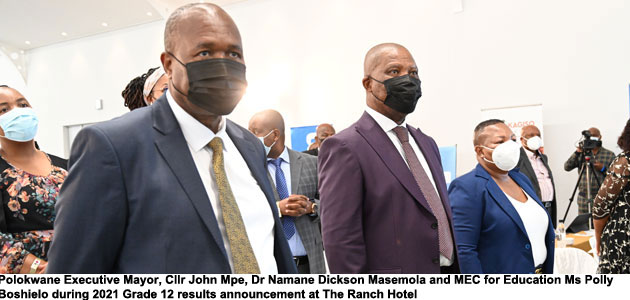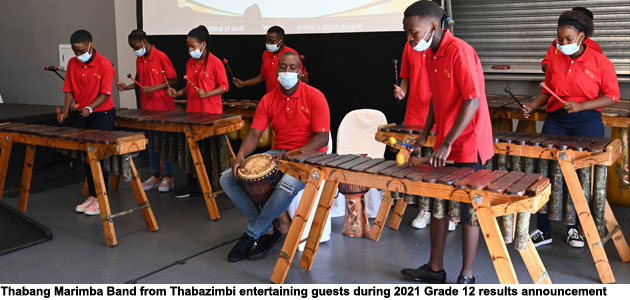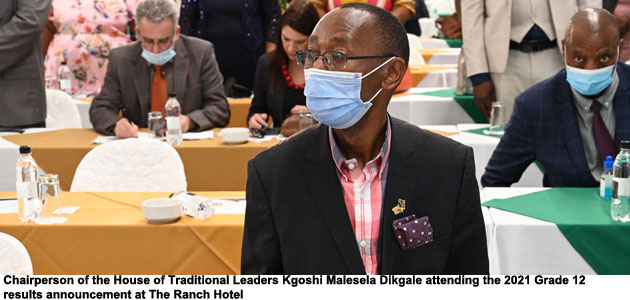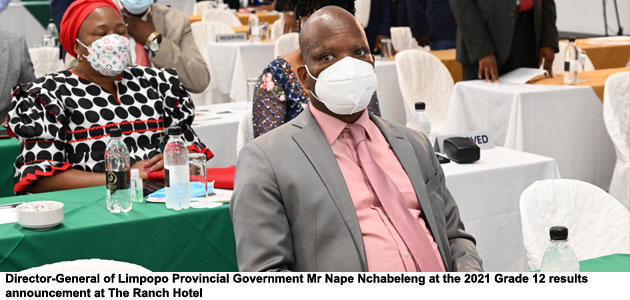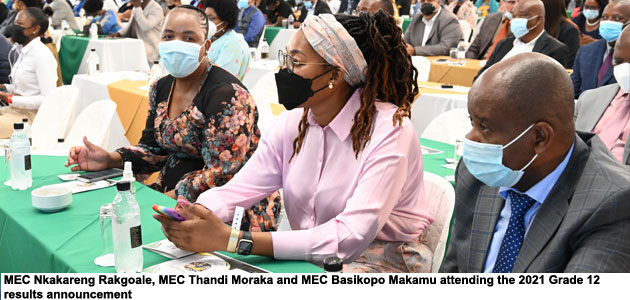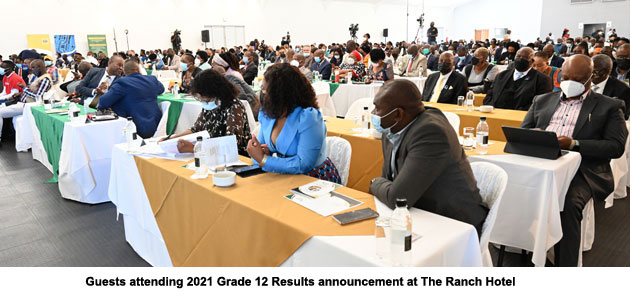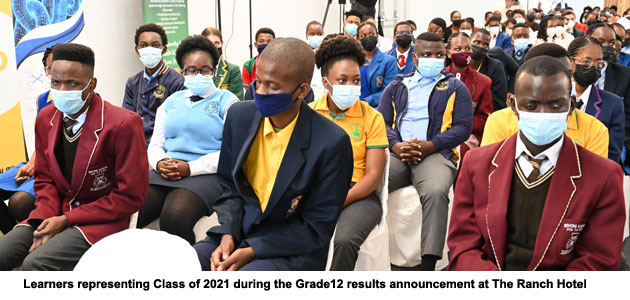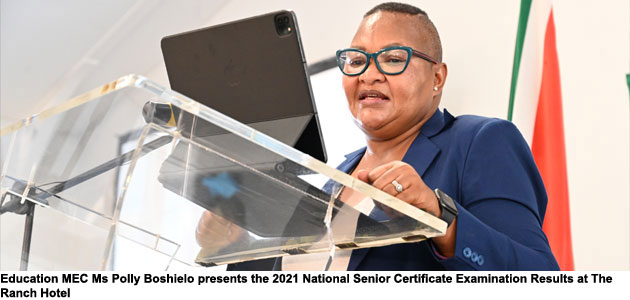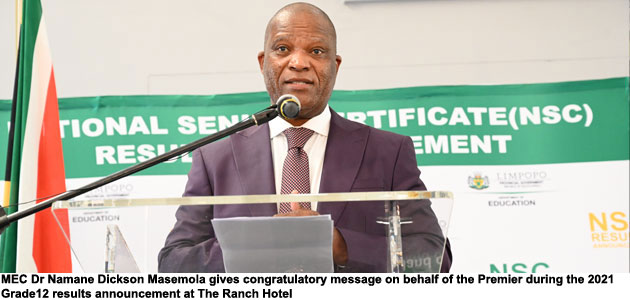 By: Emmaculate Cindi
Waterberg District Municipality in Mogalakwena is still the leading district in Limpopo province with the high rate of HIV infection. This was stated by the MEC for Health Dr Phophi Ramathuba during the World Aids Day Commemorations held at Bavaria village, Ga-Mathapo stadium.
By: Maano Nekhavhambe
The Performance Monitoring and Evaluation System (PME) is a transversal/provincial system which caters for all the 12 Provincial Government departments. The project started in March 2017 and is set for completion at the end of November 2017 when the system will be launched and implemented.
By: Maano Nekhavhambe
Limpopo Province MEC for Sports, Arts and Culture Mme Onicca Moloi welcomed Baroka FC goalkeeper Oscarine Masuluke's nomination for the prestigious 2017 FIFA Puskas award. The acrobatic equaliser was scored at stoppage time during an encounter against Orlando Pirates in an Absa Premiership fixture played at the Peter Mokaba stadium in November 2016.
Friday, 29 September 2017
By: Rirhanzu Nkobyane and Maano Nekhavhambe

Stakeholders responsible for delivering quality human settlement in the Limpopo Province, were rewarded for their tremendous efforts during the 10th edition of the annual Govan Mbeki Awards held at Bolivia Lodge on the 19th September 2017.
Tuesday, 14 November 2017
By: Kanego Lewele
POLOKWANE: Limpopo Emergency Medical Services team [EMS] miraculously resuscitated a new born baby boy after spending hours been trapped inside the deep ends of the pit toilet in Magwai Village Ga-Matlala, near Polokwane.
By: Maano Nekhavhambe
In line with established practice from other provinces regarding the support of professional football teams playing their trade in the Premier Soccer League (PSL), the Limpopo Province Executive Council has approved that the Limpopo Tourism Agency (LTA) should, with the support of the Department of Sports, Arts and Culture negotiate and enter into a formal agreement with Polokwane City and Baroka Football Clubs.
Polokwane City hosted all provinces in the country gathered for an official launch of the 2017 Rural Sports Development Programme (RSDP) held at the Old Peter Mokaba Stadium on Monday, 10 July.
Friday, 22 September 2017
By: Maano Nekhavhambe
During his monthly Imbizo outreach programme held at Gandlanani sportsground on the 18th of August , Premier Mathabatha made a promise that he will revisit the area in a period not exceeding four weeks.