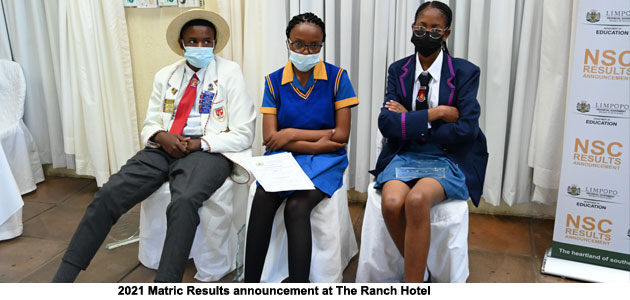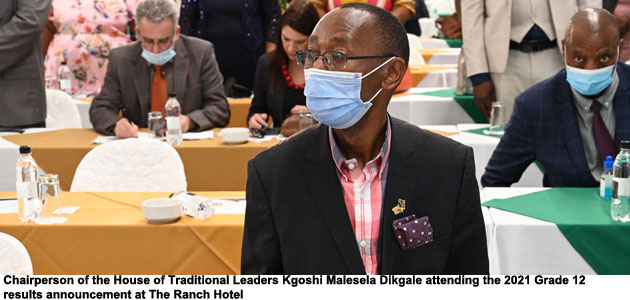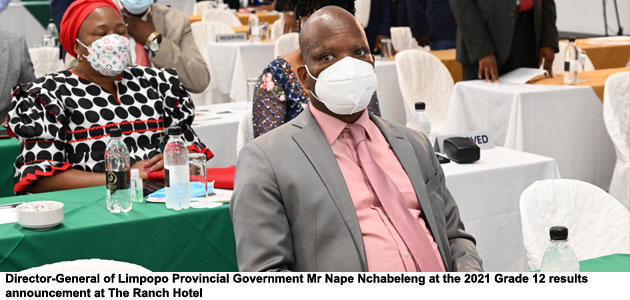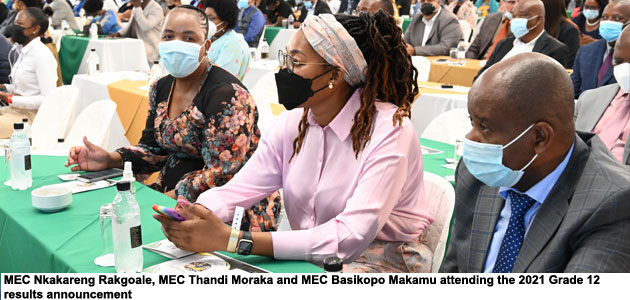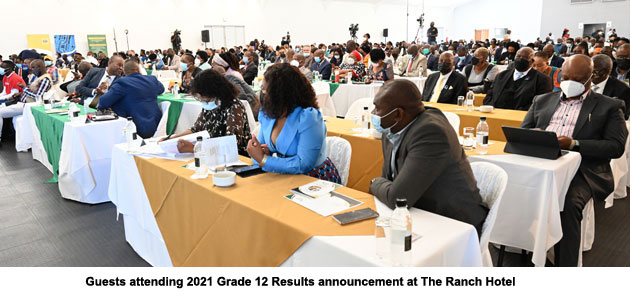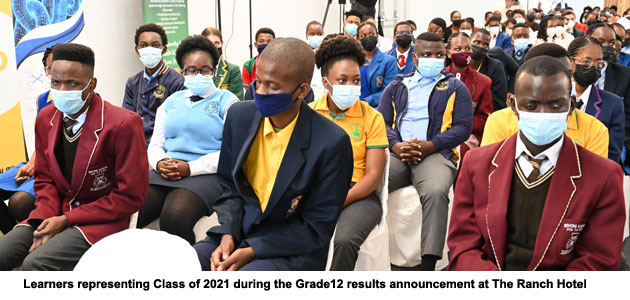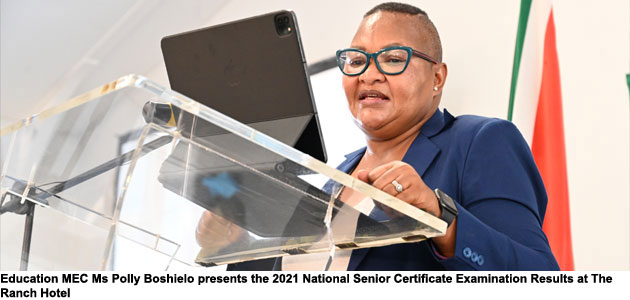 Wednesday, 07 November 2018
By: Maano Nekhavhambe
Limpopo Province MEC for Sports, Arts and Culture Mme Thandi Moraka has, on Monday 05 November 2018, officially launched the 17th edition of the Mapungubwe Arts and Cultural Festival at Mapungubwe Heritage Site, Musina Local Municipality.
Thursday, 01 November 2018
By: Maano Nekhavhambe
MEC for Social Development Mapula Mokaba-Phukwana accompanied by the Health MEC Dr Phophi Ramathuba have officially opened The Rehabilitation Treatment Centre at the Seshego Hospital's Luvhuwani Maanda Recreational Hall outside Polokwane.
By: Maano Nekhavhambe
Various dignitaries within the sporting fraternity gathered for a glittering annual Limpopo Province Sports Awards held at the Jack Botes Hall in Polokwane, Capricorn District, on Saturday 29 September 2018.
Wednesday, 24 October 2018
By: Maano Nekhavhambe
Limpopo Province MEC for Education Mr Ishmael Kgetjepe has extended his well wishes to this years' matriculants ahead of their final examinations which commenced on Monday, 22 October 2018.
Thursday, 01 November 2018
By: Maano Nekhavhambe
Honourable Stanley Chupu Mathabatha accompanied by the National Department of Transport Deputy Minister Ms Sindisiwe Chikungo have led a delegation of the Executive Council to a mass funeral service of 18 victims who died in a horrific multiple vehicle accident that happened on the N1 between Kranskop and Nyl Plaza two weeks ago.
By: Maano Nekhavhambe
The Xitlhelani ring road project at Malamulele, Collins Chabane Local Municipality, has been completed.
By: Maano Nekhavhambe
MEC for Transport and Community Safety Mme Makoma Makhurupetje has expressed her concerns over a number of road collisions that are continuing to claim lives in the province's N1 High way recently.
Wednesday, 24 October 2018
By: Molebatsi Masedi
Limpopo MEC of Agriculture and Rural Development Mr Basikopo Makamu on Friday unveiled the Nwanedi pack house in the Musina local municipality, Vhembe district. The Nwanedi vegetables agri-hub was pronounced by the former president in the 2015 State of the Nation Address as flagship project for the current Medium Term Strategic Framework (MTSF) period of 2014-2019.