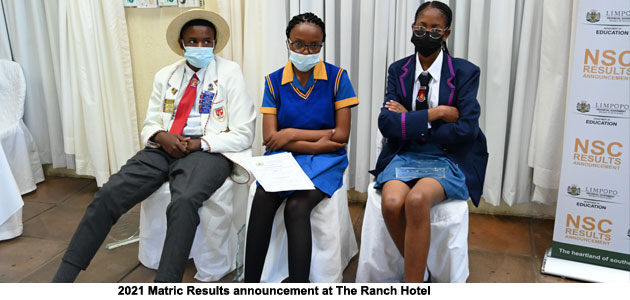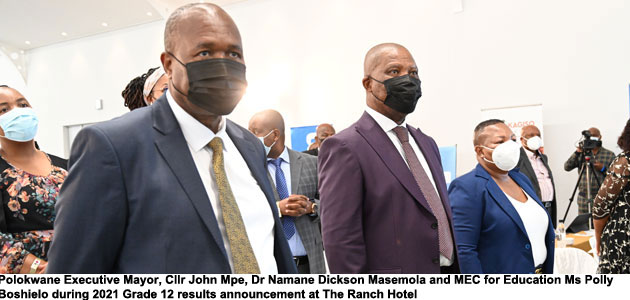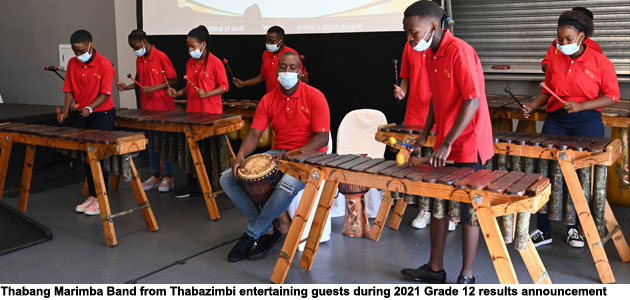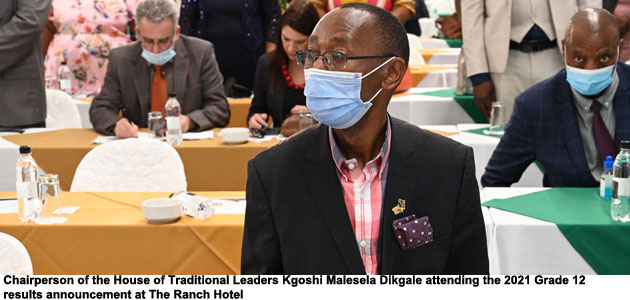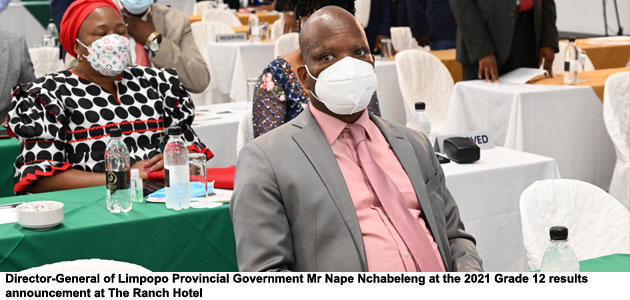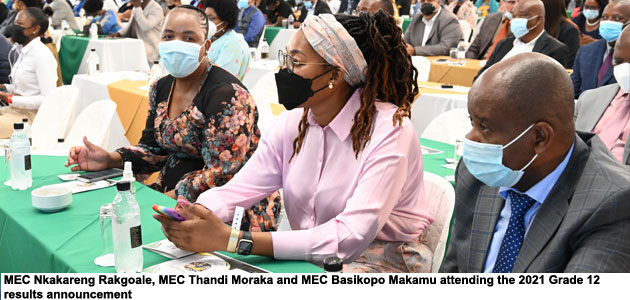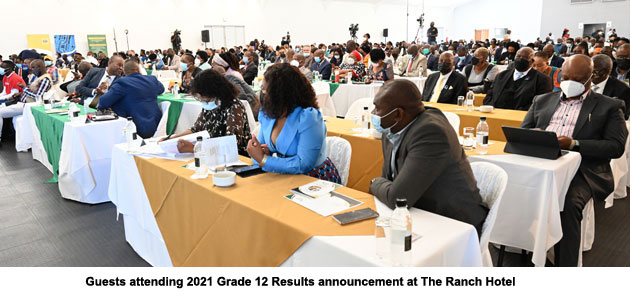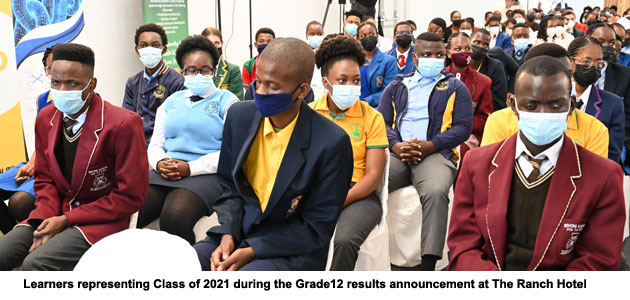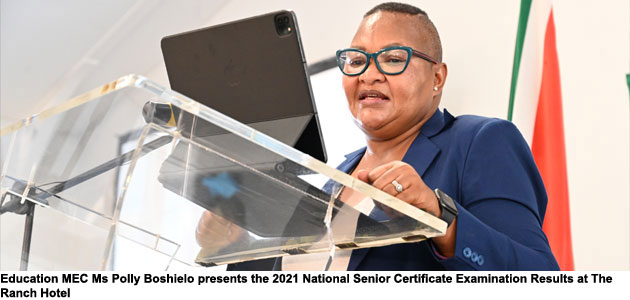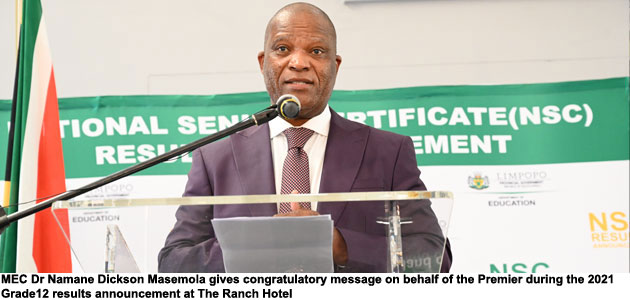 Wednesday, 25 February 2015
By Rhulani Thembi Siweya
The Premier Trust Fund Fundraising Gala-Dinner recently took place in Polokwane at The Ranch Hotel on the 24th of February after the State of the Province address. The event was attended by members of the Limpopo Executive Council, beneficiaries of the trust fund (Learners and employees) and various potential funders (Business people).
Wednesday, 11 February 2015
By Maanda Mulaudzi
Premier Chupu Stanley Mathabatha encouraged people to go back to the culture of ploughing. He said this during the official opening of Madzivhandila Agricultural College in Vhembe District on the 06th of February 2015.
By Maanda Mulaudzi
Thousands of mourners from Swaziland, other provinces in South Africa and Limpopo paid their last respect to the late Ms Thembisile Nwendamutswu. She is the former MEC for Education in Limpopo who passed on in Pretoria on 09 January 2014 at the age of 55. Her Provincial official funeral service was held at the University of Venda on 17 January 2015.
Tuesday, 09 December 2014
By Maanda Mulaudzi
It is important that Batho Pele principles not only be known by public servants alone, all of us must acquaint ourselves with them, said Premier Chupu Stanley Mathabatha during Batho Pele Day Celebrations which was held at Lekgwareng Village in Mopani District on 29 November 2014.
Wednesday, 25 February 2015
By Maanda Mulaudzi
Premier Chupu Stanley Mathabatha said that his government support the proposal by Minister Pravin Gordon to the Municipal Demarcation Board for the redetermination of boundaries, and appeal to the people of Malamulele to support this process and to pursue their demands within the confines of the law. He said this during his State of the Province Address to the fifth Limpopo Provincial Legislature at Lebowakgomo on 24 February 2015.
By Maanda Mulaudzi
First Lady of the Limpopo Province Mme Maggie Mathabatha encouraged learners of Nthame Primary School at Tubatse Municipality (Sekhukhune District) to study hard in order to achieve. She was speaking during the handing over of sports equipment at the school on 29 January 2015.
Tuesday, 09 December 2014
By Maanda Mulaudzi
There is no one imposes staff on municipalities, municipalities have unlimited freedom to hire staff in accordance with skills demands of such municipalities. However, instead of doing so this, unqualified people are being hired simply to satisfy the dictates of friendship. Premier ChupuStanley Mathabatha said this on the occasion of the Limpopo Provincial Local Government Summit which was held at Bolivia Lodge on 07 December 2014.
Wednesday, 26 November 2014
By Maanda Mulaudzi
The abuse directed at women is also felt by their children, and again, the abuse directed at children is also felt by women as mothers, This was a remark by Ms Mapula Mokaba-Phukwana during the Provincial launch of the 16 Days of Activism on no Violence Against Women and Children held at Modimolle Municipality, Waterberg District on 25 November 2014. The launch marks the 14th anniversary of the campaign themed, Count me in: Together moving a Non-violent South Africa forward"
Wednesday, 18 February 2015
By Maanda Mulaudzi
The Department of Sport, Arts and Culture and the Department of Economic Development jointly hosted the event of Go loma marula at Ga-Chuene Resort on 14 February 2015.
By Maanda Mulaudzi
After two years of instability in Mogalakwena Municipality, MEC for the Department of Cooperative Governance, Human Settlements and Traditional Affairs (CoGHSTA), Mme Makoma Makhurupetje, clarified Mogalakwena Community in Waterberg District that their legitimate Mayor was Cllr: Thlalifi Mashamaite. Mr. Puledi Selepe from the Department (CoGHSTA) was seconded to the Municipality as the Acting Municipal Manager. She announced this during the Cleaning Campaign Programme held at the Mahwelereng on 26 January 2015.
Tuesday, 09 December 2014
By Maanda Mulaudzi
The International Day for person living with disabilities embraces and celebrates the achievements and contribution made by people living with disabilities. MEC Nandi Ndalane said this on behalf of Premier Chupu Mathabatha during the International Day for Persons living with disabilities held at Makhado Municipality, Dzanani Community Hall on 03 December 2014.
Thursday, 20 November 2014
By Dr Naledzani Rasila
Only those who died have tested the kingdom of God. They are experiencing the world that does not have sorry and pain. These are the words of Pastor Mautji Pataki during the Provincial Memorial Service of the people who perished when the Nigeria's Synagogue Church of All Nations collapsed in September this year. Pataki said they have gone to heaven and are with God. Pastor Pataki was giving a sermon at Ngoako Ramahlodi Sport Centre on Thursday the the 20th this month.