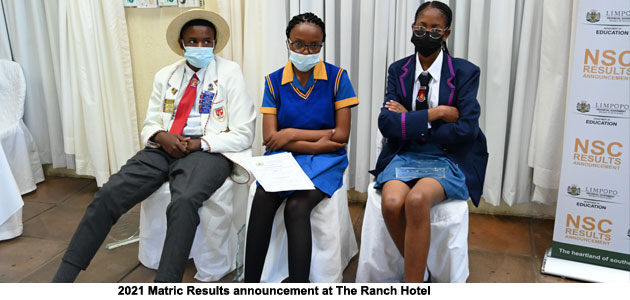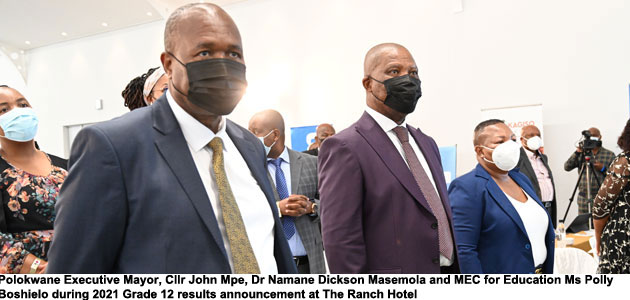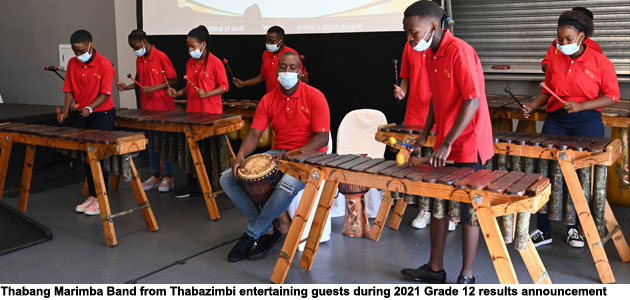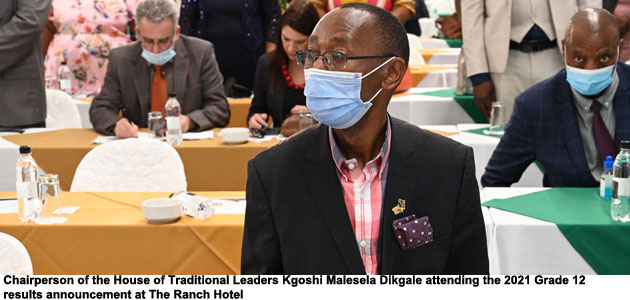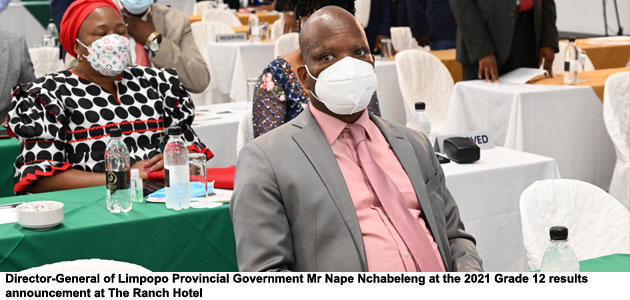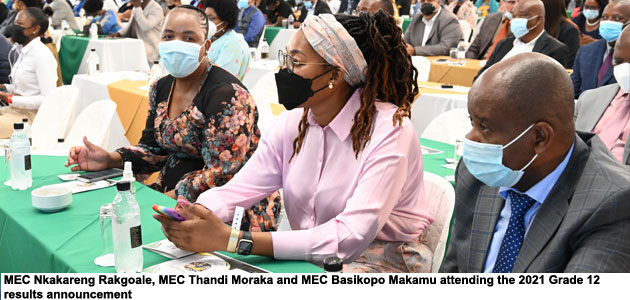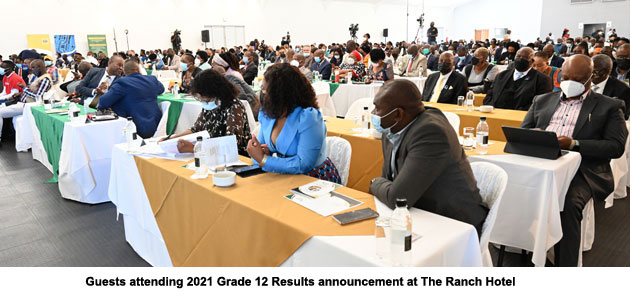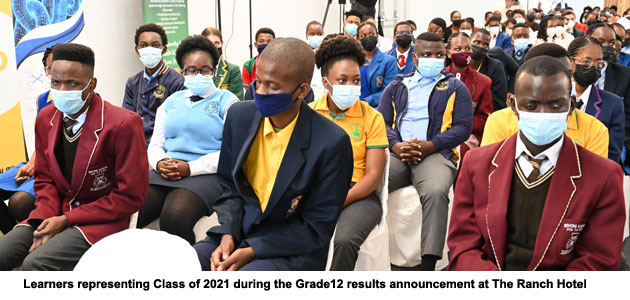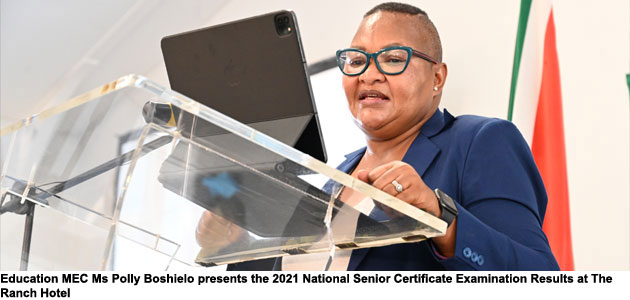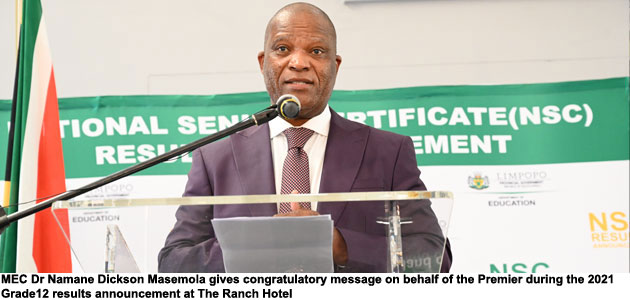 Wednesday, 30 November 2016
By: Abel Sebela
The Deputy President of South Africa, Cyril Ramaphosa, Limpopo MEC for Education, Ishmael Kgetjepe and the other members of cabinet encouraged development during Youth Development EXPO (Presidential Imbizo Programme).
By: Tiyani Chabalala
The Vhafamadi Secondary School which is situated at Mashau Village, Vuwani in Vhembe District receives a new school. The new building is donated to the community by M. Shandukani Foundation after the school was burnt during the municipality demarcation protest in the area.
By: Sara Manyosa
Limpopo Department of Education in partnership with MTN Foundation held an event at Mankweng Circuit, Mountainview Secondary School on Saturday, 22 October 2016.The purpose of the event was to donate Multi-Media Centre to the school.
Thursday, 27 October 2016
By:Portia Masha
Limpopo Department of Education hosted teachers awards ceremony at Bolivia Lodge on Thursday 13th October 2016. The ceremony was to celebrate teachers excellence in the following categories:
Tuesday, 29 November 2016
By: Lerato Thlathla
The Minister of Justice and Correctional Services, Honourable Adv. Michael Masutha together with MEC for Department of Education, Ishmael Kgetjepe visited SJ Van Der Merwe Technical Full Service School on the 28 November 2016 at Lebowakgomo to celebrate National Annual Activism and Handover a Maths & Science Centre built by offenders.
Tuesday, 08 November 2016
By: Ntsakisi Hlungwani
Limpopo Provincial Government celebrated National Children's Day on the 05th November 2016 at Schoonoord Village under Sekhukhune District. The MEC for Social Development, Mme Joyce Mashamba addressed the communities on behalf of the Premier.
By: Lentsoe Mpati
The HOD for Department of Education Ms Beauty Mutheiwana officially handed over the Reading Trolley and Reading Corner to Mzimhlope and Tsharotha Primary Schools respectively. The event was held at Sephaku and Nzhelele area on the 27th of October 2016.
Wednesday, 26 October 2016
By: Maggie Komana
The Limpopo MEC for Education Mr Ishmael Kgetjepe in partnership with Meropa Sun opened a Hospitality centre at Mathimako High school at Ga–Dikgale. The hospitality centre which entails 10 stoves, four microwaves, two fridges, five zinks donated by Sun Meropa.
Thursday, 17 November 2016
By: Tiyani Chabalala
EXCO outreach Programme visited Mukhushane Sports Ground (Ba-Phalaborwa Municipality), Limpopo on the 11 November 2016. EXCO Programme takes place every month in various communities and its aims is to help communities by giving them a platform to raise the concerns straight to the Members of the Executive Committee.
"It leaked in Johannesburg"-Preliminary findings
By: Bohopa Vinolia
The Minister of Basic Education, Ms Angie Motshekga and Limpopo Education MEC Ishmael Kgetjepe held Media briefing regarding the progress made in the investigation into the leaked exam paper discovered in Giyani High School, Mopani District today. The grade 12 Mathematics paper 2 question paper leaked on the 31 October 2016.
Thursday, 27 October 2016
By: Tiyani Chabalala
The Limpopo MEC for Education Ishmael Kgetjepe visited Marobathota Secondary School at Boine and Makgoka Secondary at Ga-Molepo, Mountain View in Capricorn District on the day they started writing first paper of the Grade 12 Examinations.
By: Lutendo Nekhubvi
The Department of Social Development in partnership with Limpopo MTN foundation donated Multi-Media Centre at Fulufhelo Special School at Thohoyandou Block G , The General Manager Mrs Kusile Mthunzi-Hairwadzi of MTN Foundation said the centre accommodates 20 learners and cost more than R 500 000.