By: Mmasape Malatji
The Department of Social Development together with the Department of Education held the Early Childhood Development (ECD) on the 23th May 2017 at Bolivia Lodge, Polokwane. The purpose of the summit was to improve the services of children from 0-5 years in community centres.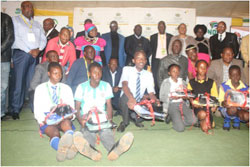 Department of Education MEC Honourable Ishmael Kgetjepe has handed over the school uniforms to 10 schools in Tzaneen to assist the learners striving for excellence in the 2017 academic year.
The Limpopo Province Department of Health have responded to calls from residents of Mapela village outside Mokopane following a request to operate their local clinic for 24 hours.
By: Emmaculate Cindi
In the wake of the county's predicament to have free education at higher institutions after the country had experienced massive demonstrations of fees must fall campaign between 2015 and 2016 by university students.
By: Emmaculate Cindi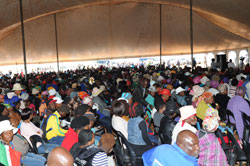 Limpopo Provincial Executive Council (EXCO), under the leadership of Premier Chupu Mathabatha, has vowed to interact with communities across the province as part of public participation and bridging the gap between government and communities to speed up service delivery concerns.
By: Mboni Mushiana
Over the next three months the Limpopo government through the department of Economic Development, Environment and Tourism will be visiting ten townships and villages in the province to listen, share ideas and communicate with communities on how we can revitalise and radically transform the township and village economies.
By: Emmaculate Cindi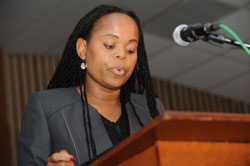 The Public Service commission (PSC) has recently hosted a round table discussion at Bolivia lodge in Polokwane under the theme "Building Capable and Development State". According to the Limpopo Developmental Plan (LDP) medium- term strategic framework five year plan, the action plan for the National Development Plan (NDP) and the new growth path for the five year period which has already started in 2015 and will end in 2019 implementation plan, is improving service delivery mainly access to quality of service and local capacity.
By: Maano Nekhavhambe
The Limpopo Province Department of Education have handed 12 classrooms to Raliphaswa Primary School at Nzhelele Tshituni, in the Vhembe District on Monday. This follows a call for actions from the residents of Tshituni due to inadequate infrastructure at the school.